Finding the Serial Number
PIANO RATINGS | ARCHIVES | APPRAISALS | PIANO TYPES | BLUEBOOK VALUE | SELL YOUR PIANO
There are times when your piano name or number is not listed. We can help you find the year your piano was made and the manufacturer in most cases. Some piano manufacturers place serial numbers in various places. Pianos also have numbers other than serial numbers, such as case and part numbers. Some pianos do not have serial numbers, in those cases we can identify the approximate age by the design, and a photo will help identify the approximate age. If you are unable to find the name and/or serial number of your piano we can research it for you.
Serial numbers are for first piano made in year shown. Serial numbers can be found in locations marked by a S

The serial number on GRAND PIANOS is stamped on the gold colored plate located where you see a red S inside the piano as illustrated in the grand piano picture.



| | |
| --- | --- |
| | |
| Steinway Upright Pianos the serial number can be located on top of the wrestplank above the cast iron plate when you open the lid. | Steinway Grand Pianos the serial number can be found on the cast iron plate between the tuning pins above the keyboard |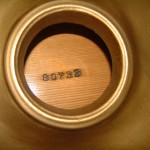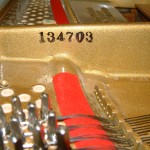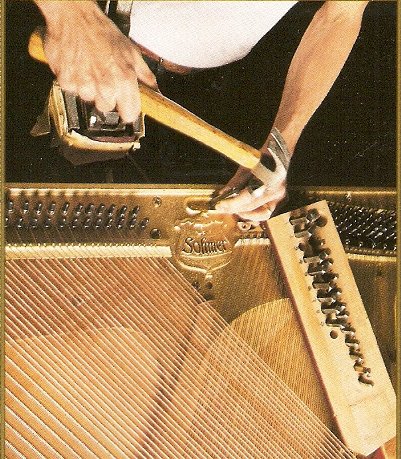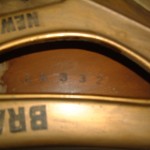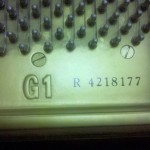 Home

Page

....